Experience
Take it easy, or stay active: It's your choice
Experience
Fun times is the only option
We are not just an accommodation option. We are keen and happy to cater for your leisure time while on holidays with many different options suitable for all ages. Either, you have woken up full of energy and a desire to participate in physical activities, or you are up for a relaxing night out with good music and great vibes, we are here to deliver!
ENTERTAINMENT
Don't miss out on a traditional Cretan night with live music players and folklore dancers performing for your eyes and ears every week. Cretan music and dances are known for their high spirit and their intoxicating rhythm, you will be swayed in a turmoil of happiness and excitement. For our little guests, every week there is a Clown Show.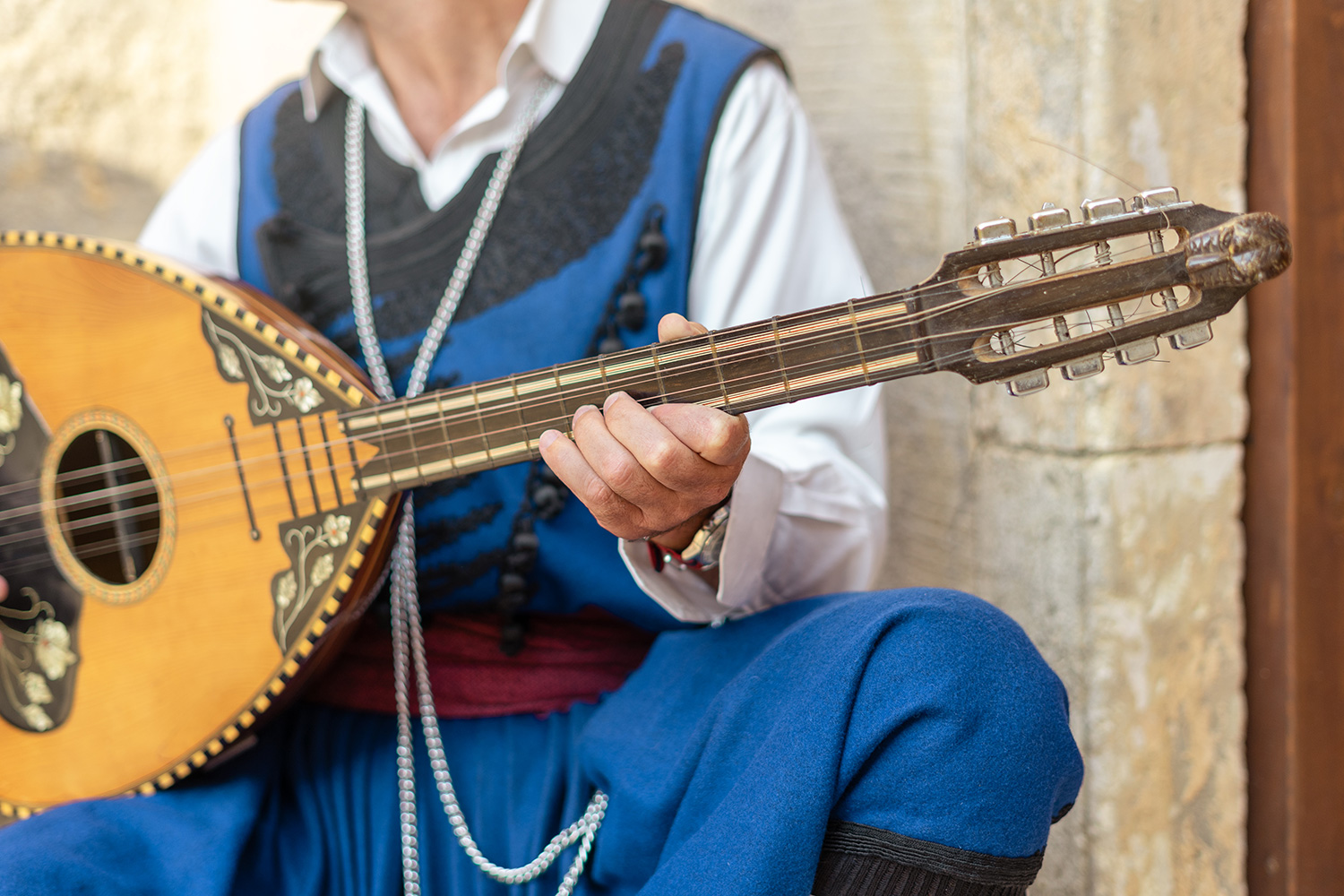 FITNESS & WELLNESS
For those who want to remain in shape while on vacation, we suggest the use of our specially-equipped outdoor, gym under the shaded pergola of the hotel's terrace. You will find resistance equipment, ideal for strength and stamina. Another more relaxing option is to try out our Sauna - Jacuzzi, or the large 88 m² indoor heated pool. The facilities are perfectly maintained and proper hygiene is our No1 priority.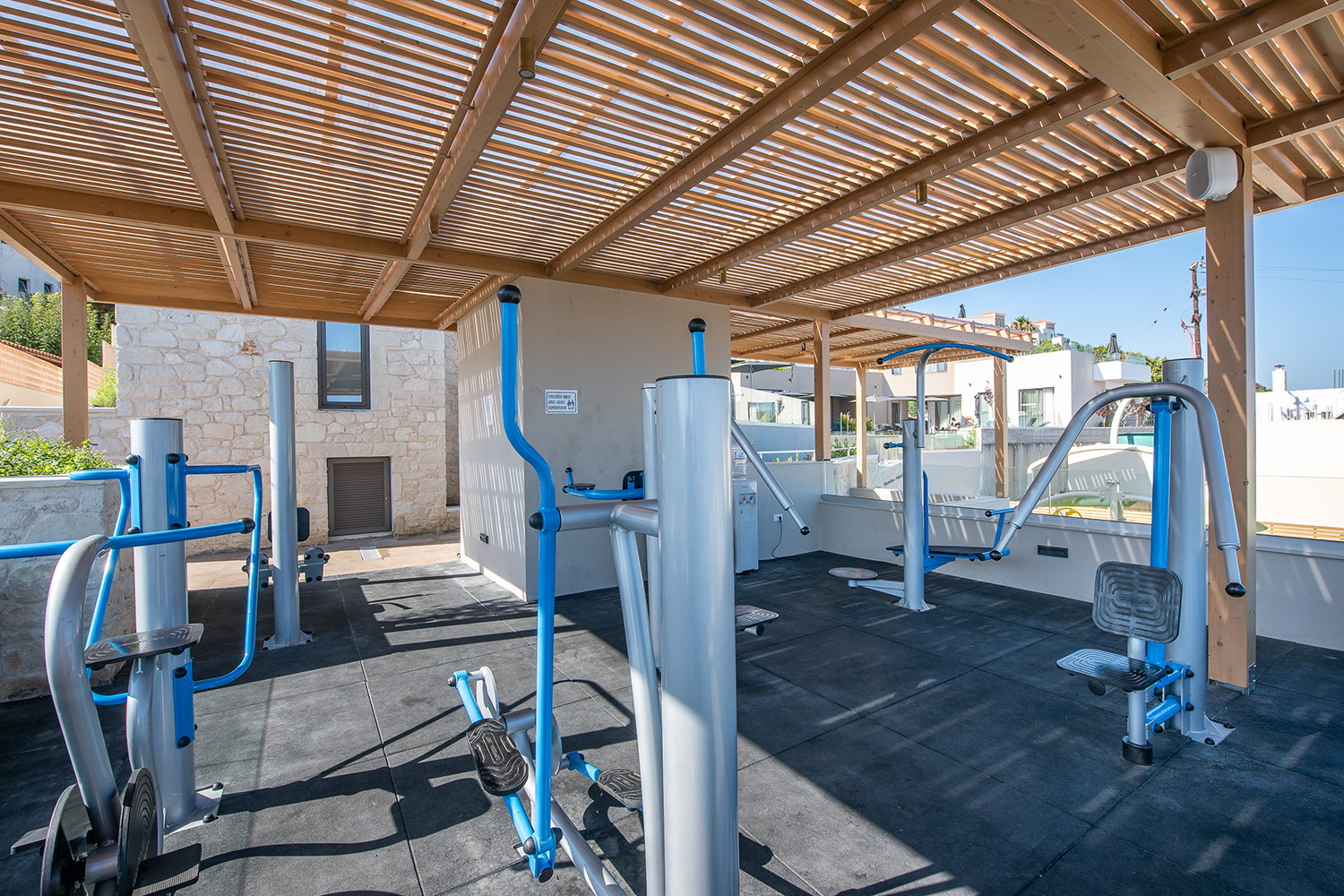 KIDS' FACILITIES
For our younger guests, our 100m² outdoor playground is an excellent option for playtime and energy release. For rainy or extremely heated days our kids' facilities also include a 65 m² indoor playground with a courtyard. Every playground provides professional equipment with professional safety standards.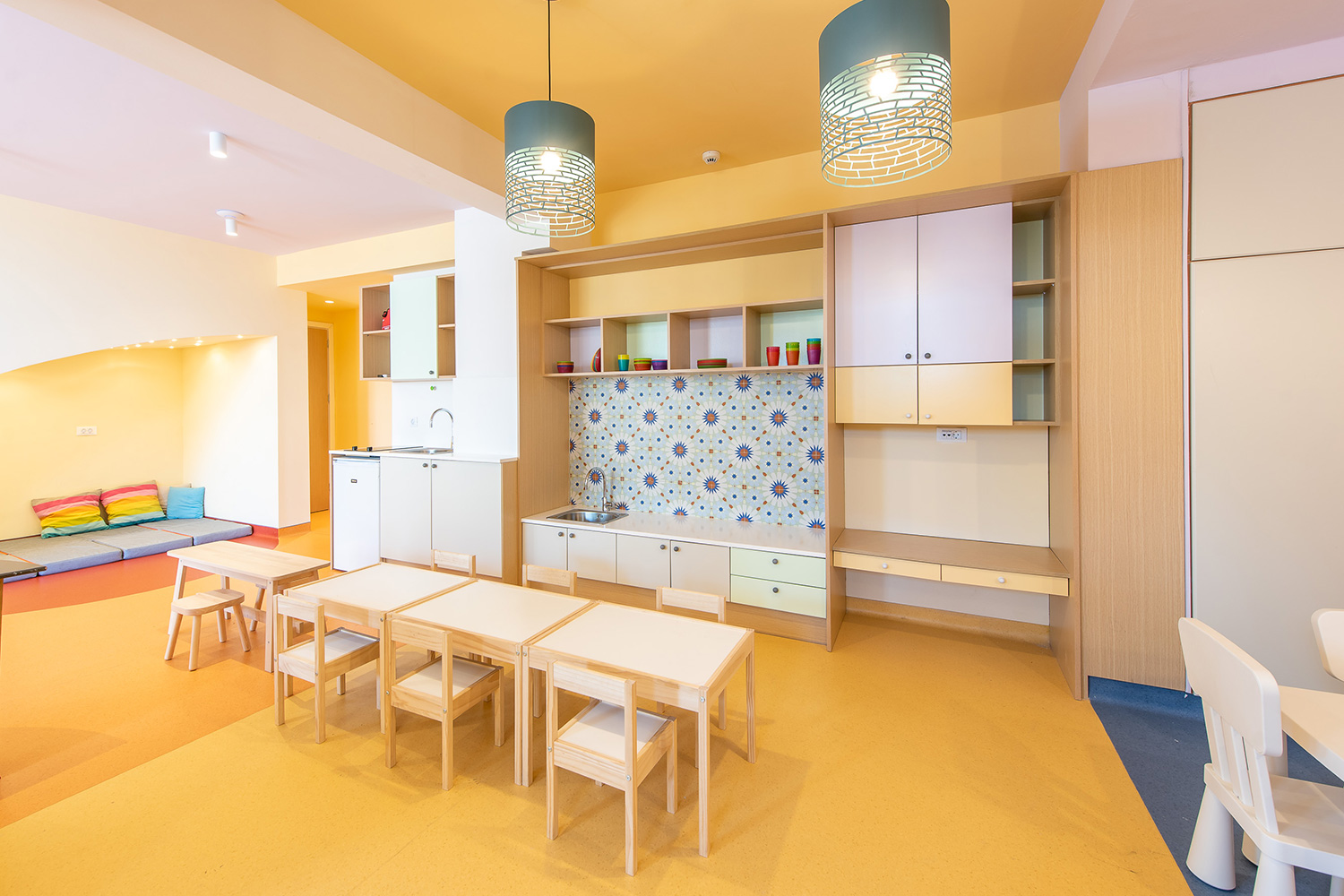 SPLASH WATERPARK
Perhaps the most popular feature of our hotel; the splash waterpark is the most fun way to spend your days with the kids. We have installed a water slide, a large water bucket and various other water toys that will enthuse your kids and keep them interested for hours. It is open for kids 5-12 years of age with parental supervision, from 10.00am to 13.00pm. We also provide them with a light snack.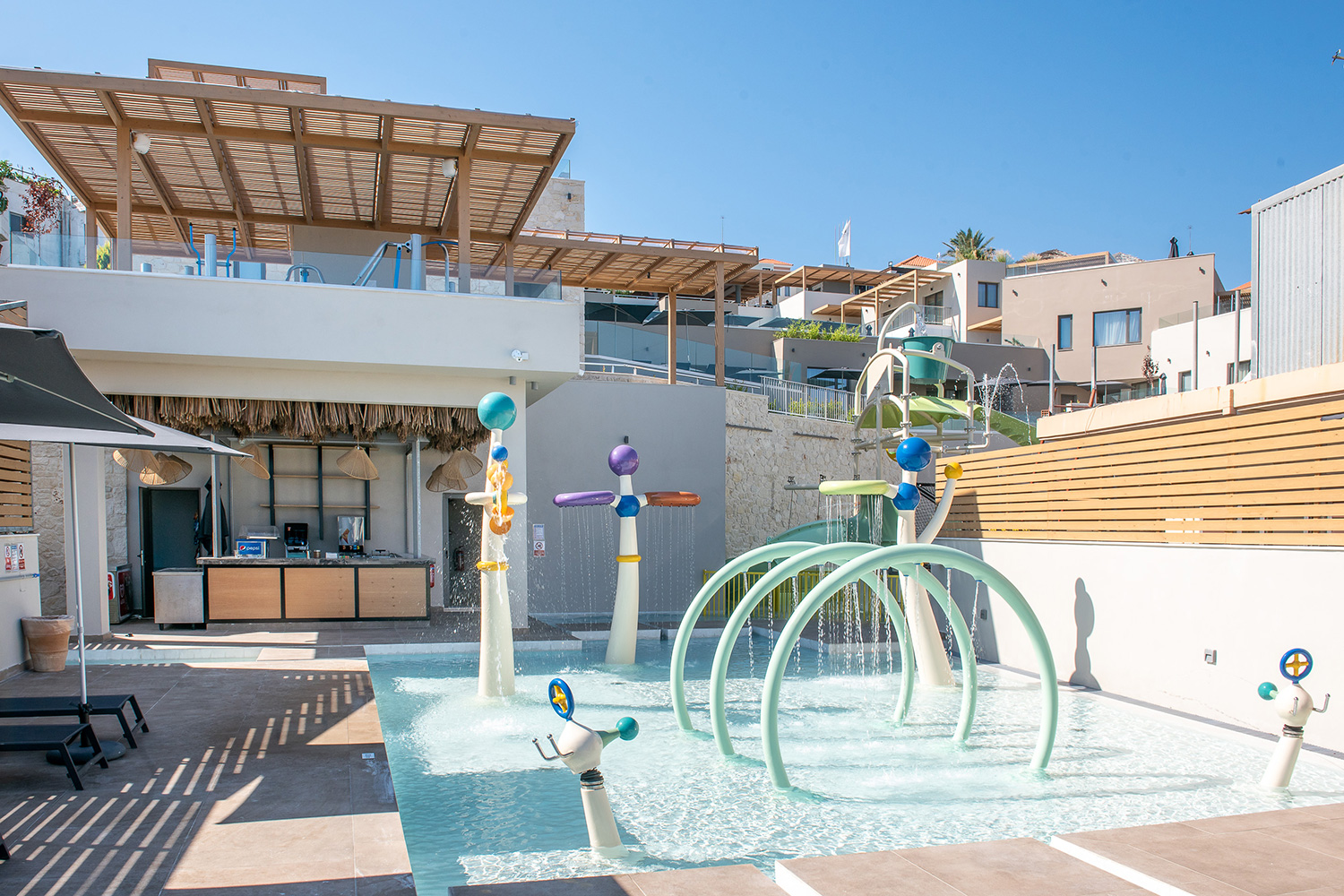 MINI MARKET
Our hotel's mini market is the quickest and easiest way to get fresh bread, milk, diapers, food snacks, beverages, cigarettes, beach equipment and souvenirs. Don't worry about running out of important supplies; the mini market is open daily from early morning until midnight, available to your needs.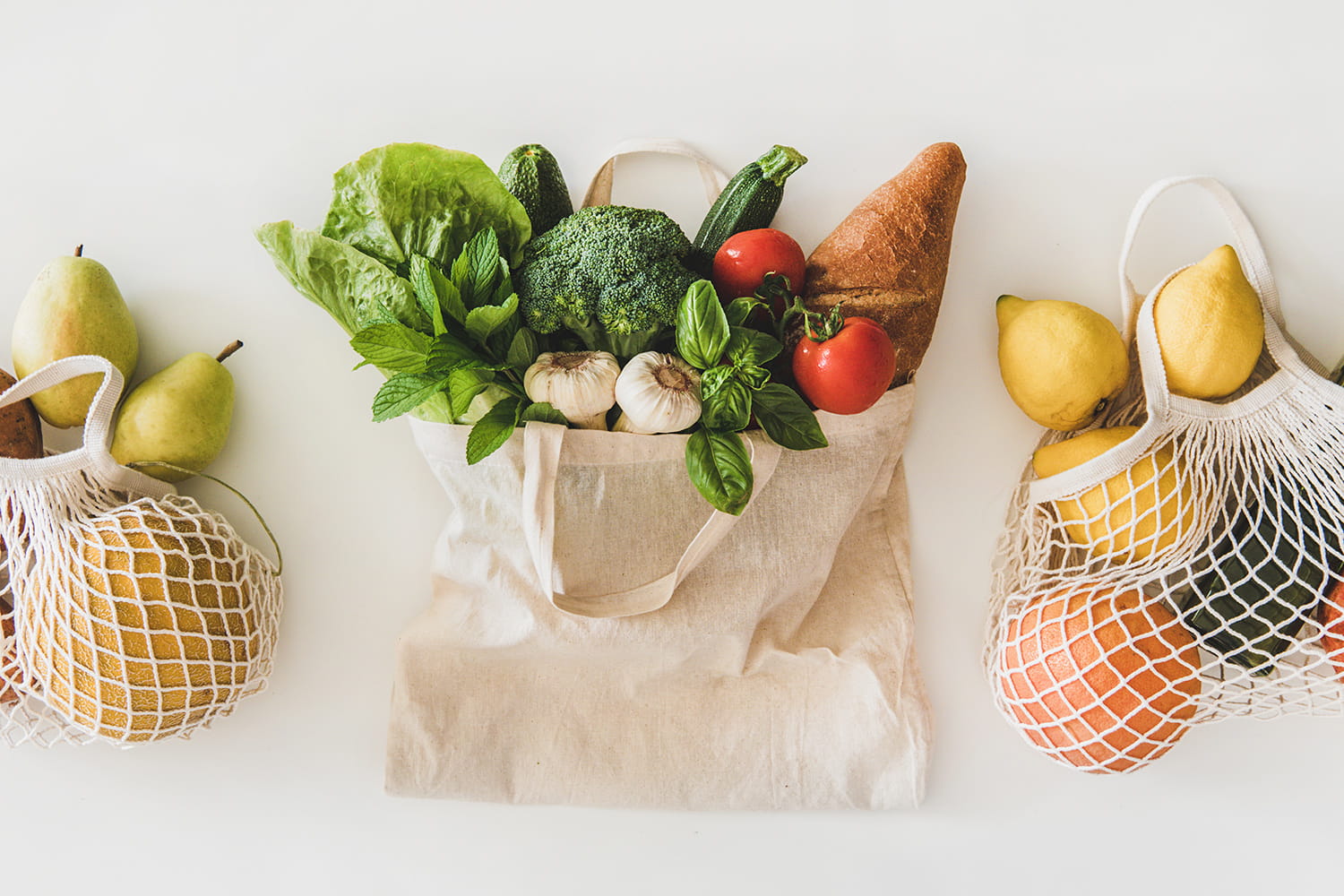 GORGONA BEACH
The hotel is found at a distance of just 700m from the beach and Gorgona beach bar and it is accessible on foot as well. Therefore, for our hotel's guests who enjoy sea and sun, we have arranged a special coupon that covers the expenses of sun loungers and umbrellas at Gorgona beach bar. The sandy beach is fully organized and the bar is serving refreshing drinks and filling snacks all day.